Whips
With the launch of Whips, Olay's new light-as-air skincare line, we created an unbranded microsite to tease the latest must-have to skincare enthusiasts. Those wanting to learn more about this new product could sign up, where we'll send an email to officially unveil Whips.
Additionally, we sent the new mystery product to influencers to test, so they'll fall in love with the light formula before the moisturizers are released.
Once we created hype, we revealed to the public that Whips was created by Olay. 1,000 jars of Whips were available for pre-order so skincare addicts can get their hands on them before they launch.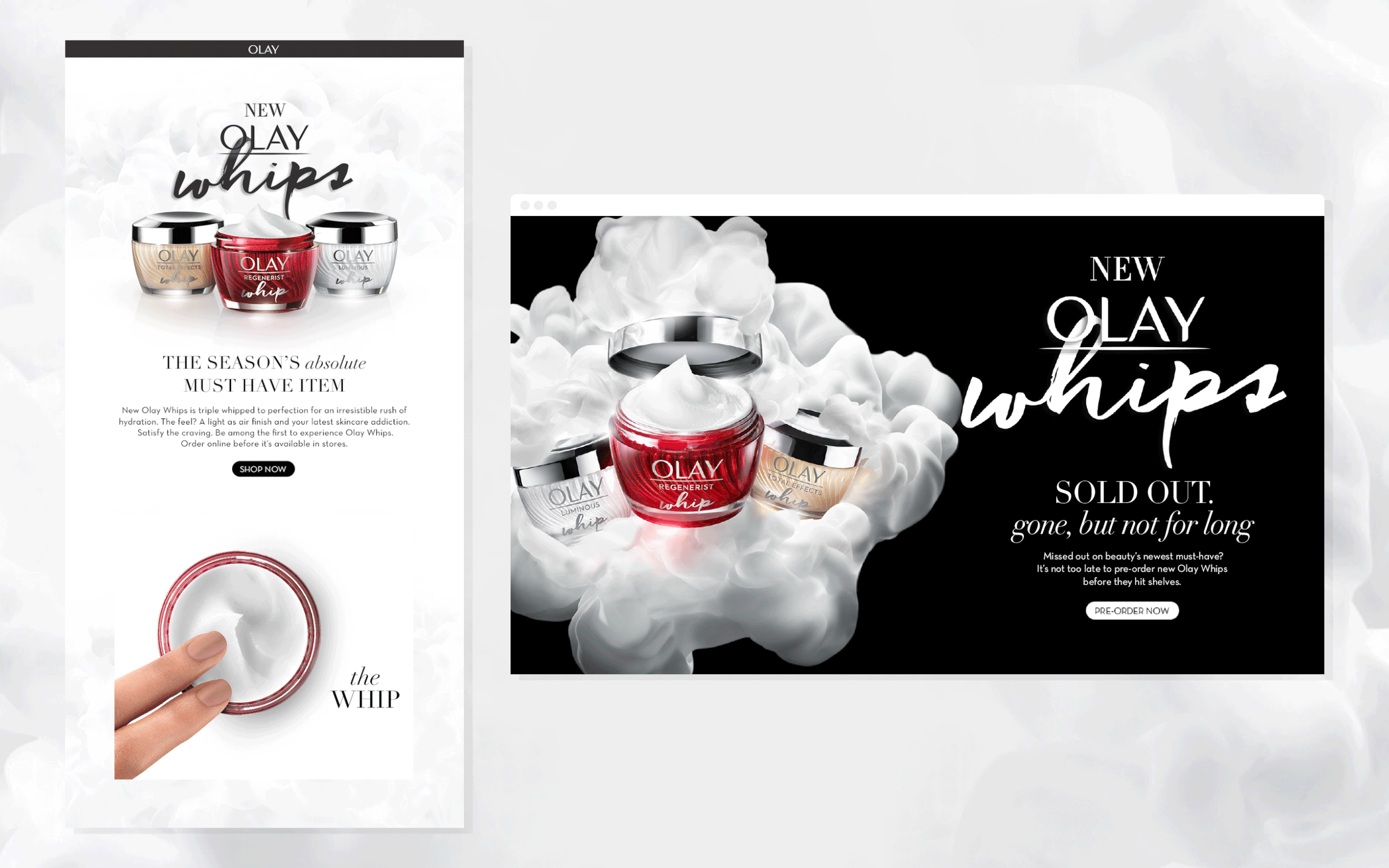 On Olay.com, we revamped the website to showcase the creams, and created a beautiful product page where people could learn more about the innovative Whips line.

We also created a variety of out-of-home creative, including a takeover of one of Toronto's busiest subway stations, Union Station.
Agency: Saatchi & Saatchi New York
Client: P&G (Olay)

Role: Art Director
Executive Creative Director: Paul Eustace
Creative Director: Heather Wagner
Associate Creative Directors: Marge Lo/Lindsay Coomes